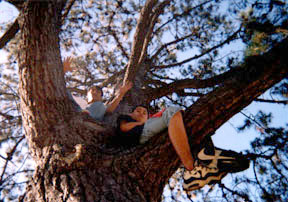 greg manalo
MODEL: Manalo, Gregory S.
MANALO MAKE: 2 Fists and Feet and Dark Brown Pinoy
YEAR: 1979
ENGINE: 360 Degrees and Pearl of Wisdom
GAS: Vegan Diet
In Potential Condition, Asking/ Seeking Fulfilment In Roots, Spirituality. or Best Offer.
jayar pugao
. . . 18 years of age. Half raised in the ISLANDS, half raised in the jungle.
rain maker: rachel r. redondiez
kubing: sadu wendell pasqual
snare: anthony j. caybut
anita's mama ocean: mark a. malabuyo
olivia's baby: botchok inchek beho tulo lawayjay jasper japitenga pugao
sauce: ella clemente
spiritual presence: jeff, michael, rima, kayumanggi,jasen, marea, olivia, deborah, anita, rico, phil, jerel on the 3rdeye focus
Rec. 6/9/97 @ the scenic candle lit garage in the newhome of the malabuyo sibling's- a blessed day of reflection & celebration...2228.